The dedicated community leaders who lead us forward.
Meet our volunteer Board of Trustees.
Our Board of Trustees are men and women who are well known throughout Coastal Virginia for their individual achievements and areas of expertise. We are honored to have them combine their strengths for the good of Westminster-Canterbury on Chesapeake Bay.
To learn more about them, or get answers to any other questions you have, please call us today at 800-753-2918, or click here to schedule a visit.
E. Bernard "Bernie" Boone, III, FACHE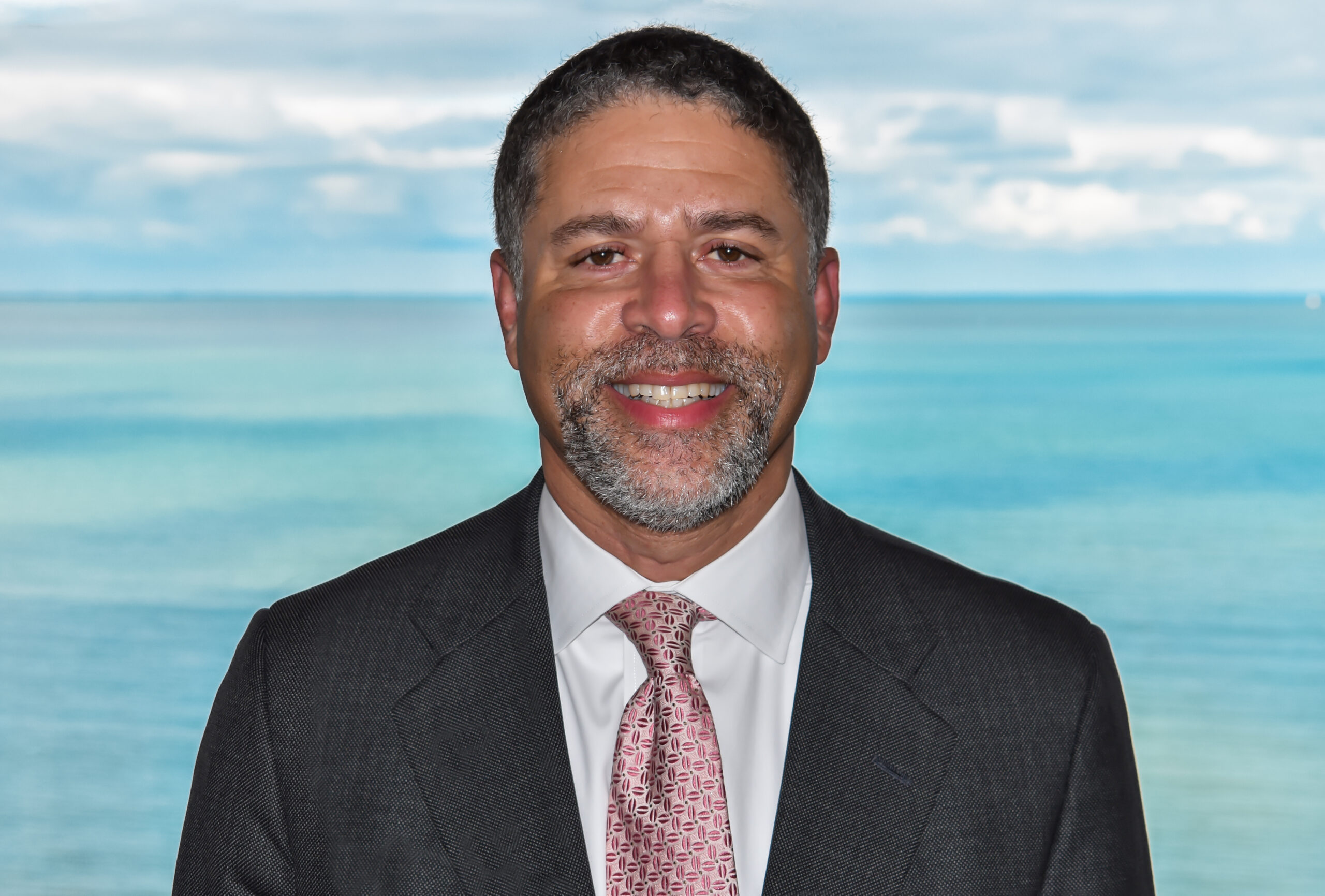 E. Bernard "Bernie" Boone, III joined Sentara Healthcare on August 15, 2012 as the President of Sentara Virginia Beach General Hospital. Mr. Boone led the development of a master facility plan and secured a $53 million capital investment to support expansion of Surgical Services and the opening of a new ICU. In partnership with the City of Virginia Beach, Mr. Boone oversaw the commencement of the VB Strong Center designed to provide support and resources to individuals impacted by the May 31, 2019 shooting at the Virginia Beach Municipal Center. Previously, he served as Chief Executive Officer of multiple hospitals over a 16-year career with Hospital Corporation of America (HCA) in Virginia, New Hampshire, and Texas.
Board certified in Health Care Management, Mr. Boone holds a Master's Degree in Health Services Administration from The University of Michigan and a Bachelor's Degree from Morehouse College in Atlanta, Georgia. He is a Fellow with the American College of Healthcare Executives and is a member of several professional and civic organizations.
Dr. Townsend Brown, Jr.
Dr. Townsend Brown, Jr. is a native of Virginia Beach, and graduated from Washington and Lee University and Georgetown University School of Dentistry. Upon graduating, he served in the U.S. Navy Dental Corps in Norfolk, Virginia, and aboard the USS Nimitz. He completed his specialty training at the Medical College of Georgia School of Dentistry in Augusta, Georgia. Prior to Dr. Brown's retirement, Dr. Brown practiced Pediatric Dentistry in Virginia Beach since 1981. He became Board Certified in Pediatric Dentistry in 1986. Dr. Brown serves as the Division Director of Dentistry at the Children's Hospital of the King's Daughters, Norfolk, Virginia. He also serves as an Assistant Professor of Pediatric Dentistry at MCV School of Dentistry, Richmond, Virginia. Dr. Brown is a member of the Church of the Good Shepherd in Norfolk.
Richard C. Burroughs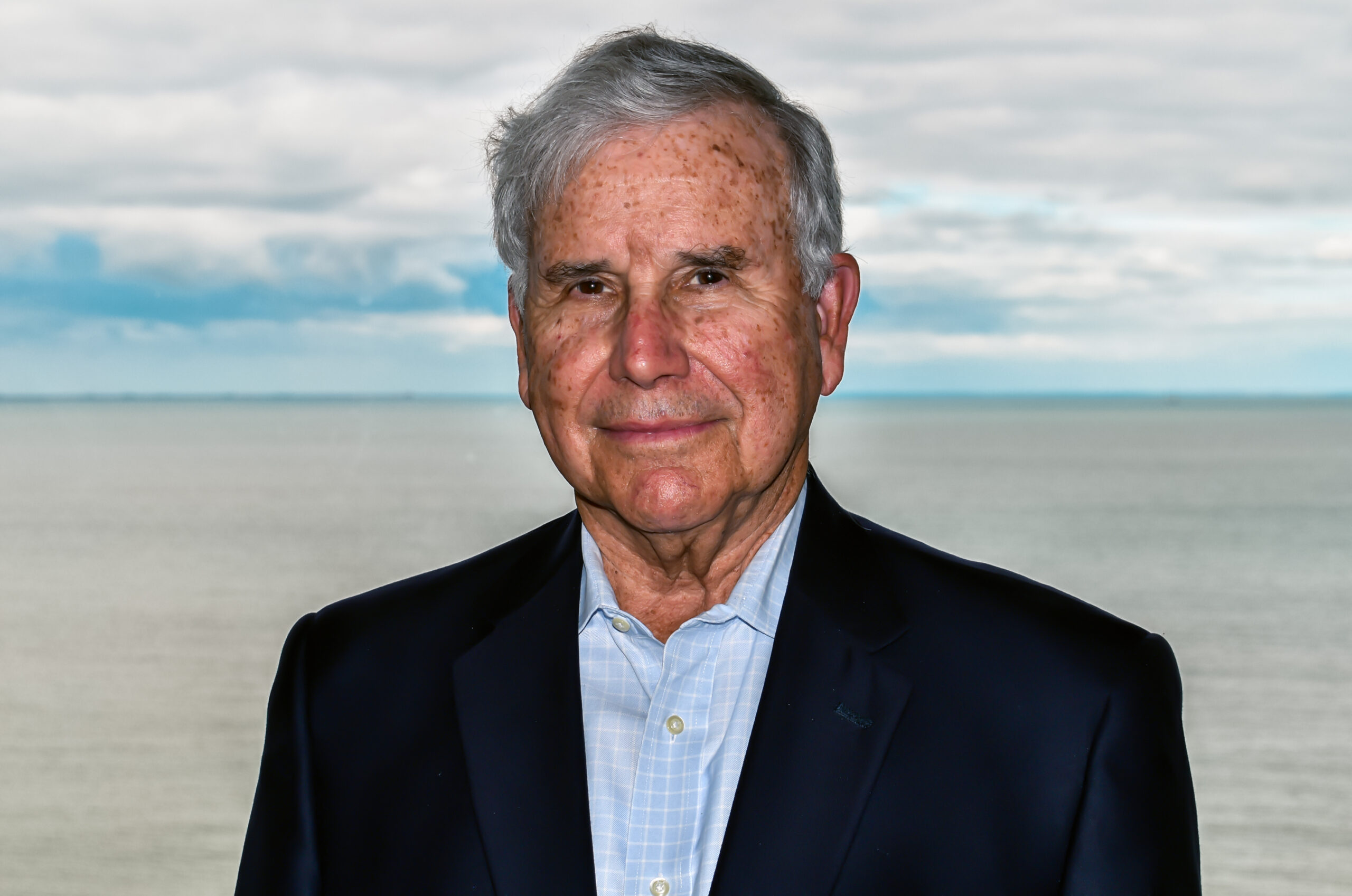 Richard Burroughs spent more than 45 years in the Commercial Real Estate Market working for Harvey Lindsey. He served in several roles with the company including President and Vice Chairman. Mr Burroughs also served in the U.S. Navy. He is a graduate of Norfolk Academy and received his Bachelor of Arts degree from Washington and Lee. Mr Burroughs has served on several boards including the Westminster-Canterbury Foundation Board as well as the Norfolk Academy Board of Directors. He has also been a Senior Warden for Galilee Episcopal Church in Virginia Beach.
The Rev. Albert G. Butzer, III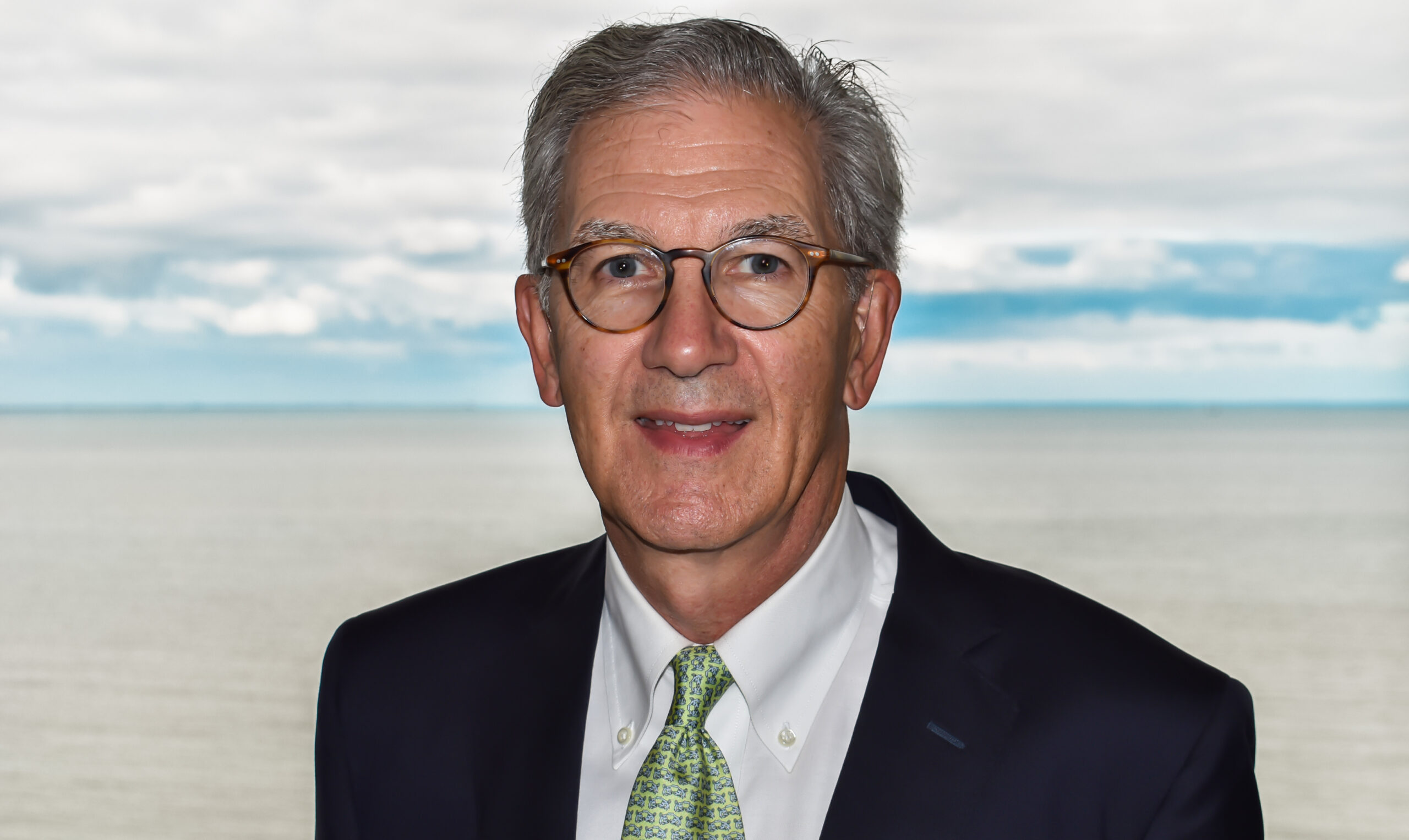 Reverend "Al" Butzer grew up in a Presbyterian family in Buffalo, New York, where his grandfather was a minister, his father an elder in the church, and his mother the music teacher in the church's weekday nursery school. A graduate of Tufts University near Boston, Rev. Butzer holds two degrees from Princeton Theological Seminary. Prior to his call in 2007 to First Presbyterian Church, Virginia Beach, he served churches in Short Hills, New Jersey, Oak Park, Illinois and Fairfax, Virginia. In addition to work in the local congregation, Rev. Butzer has been active in presbytery throughout his ministry and was elected the 1992 Moderator of Chicago Presbytery. He has served three times as a commissioner to the General Assembly of the Presbyterian Church. He is the author of a book of sermons entitled, Tears of Sadness; Tears of Gladness. He is an avid photographer with an enthusiastic interest in seascape and landscape images.
John D. Cavanaugh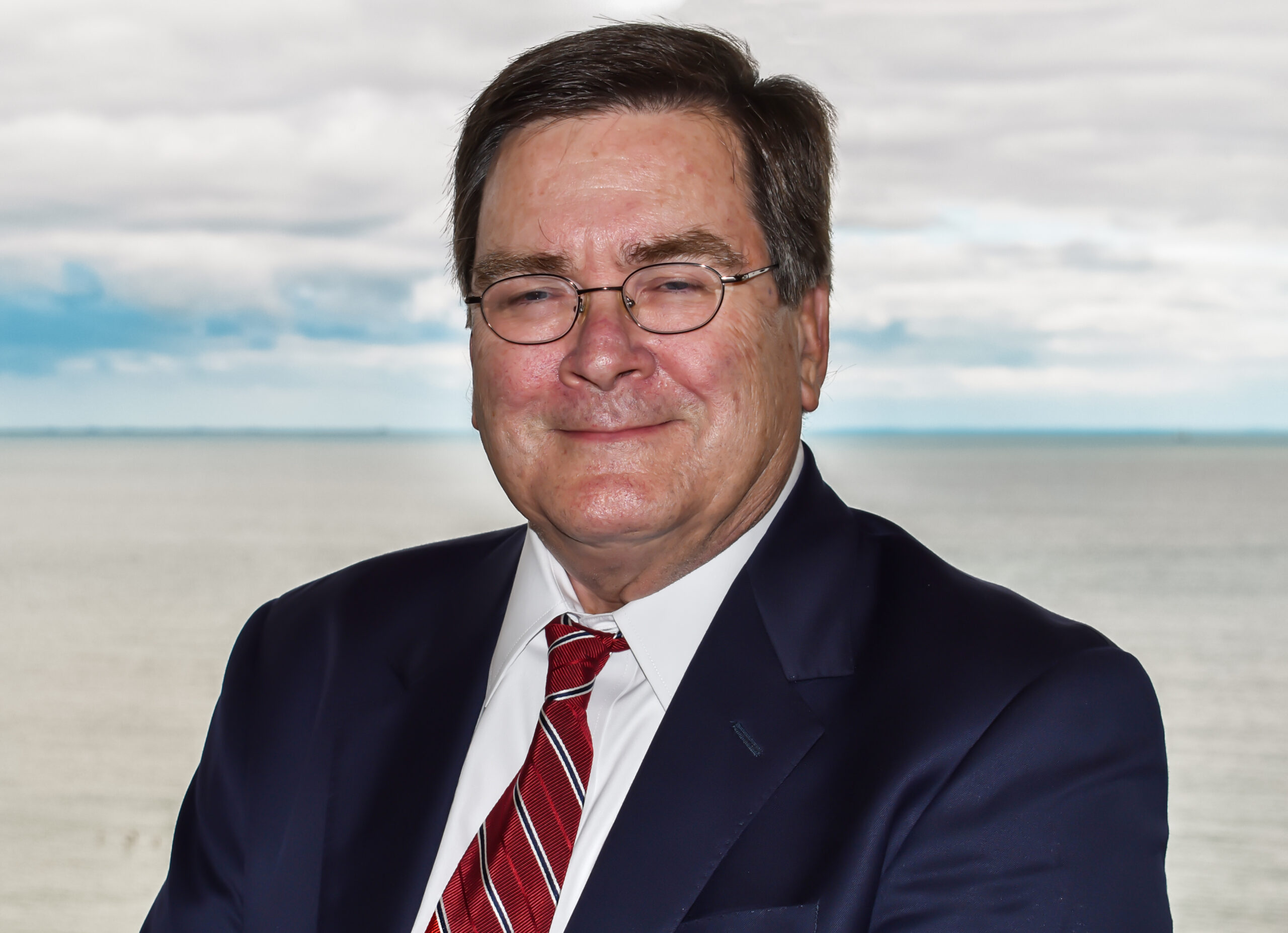 John D. Cavanaugh, is Partner and co-founder of Cavanaugh Nelson PLC and a graduate of Virginia Tech. Mr. Cavanaugh helped form Cavanaugh Nelson in January 2000 after twenty years "Big Four" experience, the last eight of which he served as a partner in the Norfolk office of Price Waterhouse. John's experience includes providing audit and management advisory services to private companies, financial institutions, healthcare entities, and non-profit organizations primarily located in the mid-Atlantic region. In addition to John's client services experience, he serves or has served on the Board of Directors of the Westminster Canterbury on the Chesapeake Bay, the Boys and Girls Clubs of South Hampton Roads, the Economics Club of Hampton Roads (co-Founder), the Virginia Chapter of the American Heart Association, the ODU Center for Economic Education, the Greater Norfolk Corporation, and as a member of the Advisory Boards of the Virginia Tech Department of Accounting and the Old Dominion University College of Business and Public Administration. In addition to John's business and civic affiliations, he has served on the Board of Directors of the Norfolk Yacht and Country Club, the Cedar Point Club and the Town Point Club. John is also a member of the AICPA and VSCPA.
George L. Compo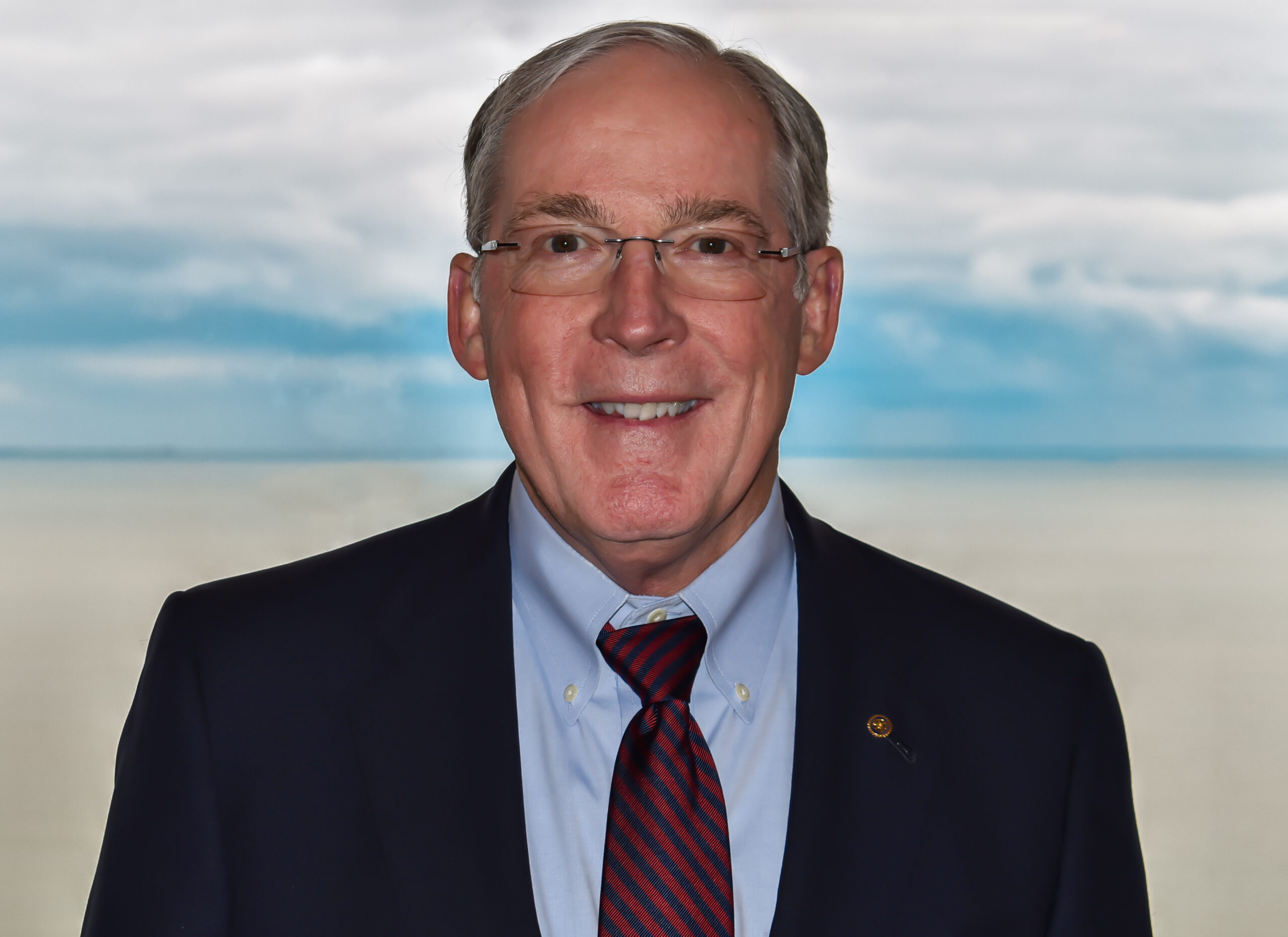 George L. Compo is President of Compo Construction Company in Norfolk. He received a Bachelor of Science degree in Building Construction from Virginia Tech University and has remained an avid Hokie fan. Mr. Compo serves on the Westminster-Canterbury Board of Trustees and is on the Virginia Tech construction school advisory board. He is also the state chair for the Association of General Contractors. In his free time, he enjoys reading, building furniture, and playing tennis. Mr. Compo and his wife Saunders have two daughters and are members of Christ and St. Luke's Church in Norfolk.
Mr. Clint Damuth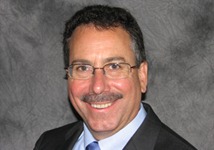 Clint Damuth is President of Damuth Trane, a Chesapeake-based professional energy services company that specializes in providing building solutions to clients. He earned a B.A. from Virginia Tech and M.B.A. from Old Dominion University. He began his career with Damuth in the early '80s and after serving in several leadership roles was named President in 2000 and the Hampton Roads Trane Franchise Holder for Commercial Systems in 2016. Mr. Damuth has served in several roles with the Hampton Roads Chamber and currently serves on Admin Support and the Music Ministries at Bayside Presbyterian Church. Clint serves on the Southside Board of Old Point Bank, and has been a board member of the Academy of Music, LEAD Hampton Roads (LEAD Graduate Class of 2006), and served as President of the National Association of Trane Franchise Holders.
Ronald C. Ripley
Ronald C Ripley is President of Ripley Heatwole Company, Inc., a multifamily real estate and development firm with affiliates that include a Class-A General Contractor, Mortgage Banking Services, Property Management Services, and Telecommunications. Ronald Ripley is a Principal in RH Builders, Inc., a multifamily construction company; Virginia Financial Advisors, Inc., a commercial mortgage finance company; and TELCOM Systems, L.L.C., a telecommunication company.
Ronald Ripley is a graduate of Old Dominion University with a Bachelor of Science from the Darden College of Education. He also holds the professional appraisal designation of Senior Real Property Appraiser (SRPA) from the American Institute of Real Estate Appraisers. Mr. Ripley is a current member of the Towne Bank Chesapeake Advisory Board of Directors, the Sandler Center Performing Arts Foundation Board of Directors, the Access College Foundation Board of Directors, the Virginia Beach Planning Commission and a former chairperson of the Commission, and the Virginia Beach Housing Advisory Board. He is a member of the Central Business District Association (CDBA) of Virginia Beach where he serves on the Executive Committee of the Board of Directors, and is a Past President of the organization.
Charles D. Robison III
Charles Robison, who goes by the nickname "Chick" is a retired Banker. He was a senior executive with R/E Finance. Chick is a graduate of Hampden-Sydney College as well a graduate of R/E School of Finance through the American Bankers Association. He has served on the Board of Norfolk Botanical Garden as well as been Chairman of the Norfolk Wetland Board. Chick is also a member of the Norfolk Rotary Club. He and his wife Kathy live in Norfolk where they attend Church of the Good Shepherd.
Lisa B. Smith Esq., Chair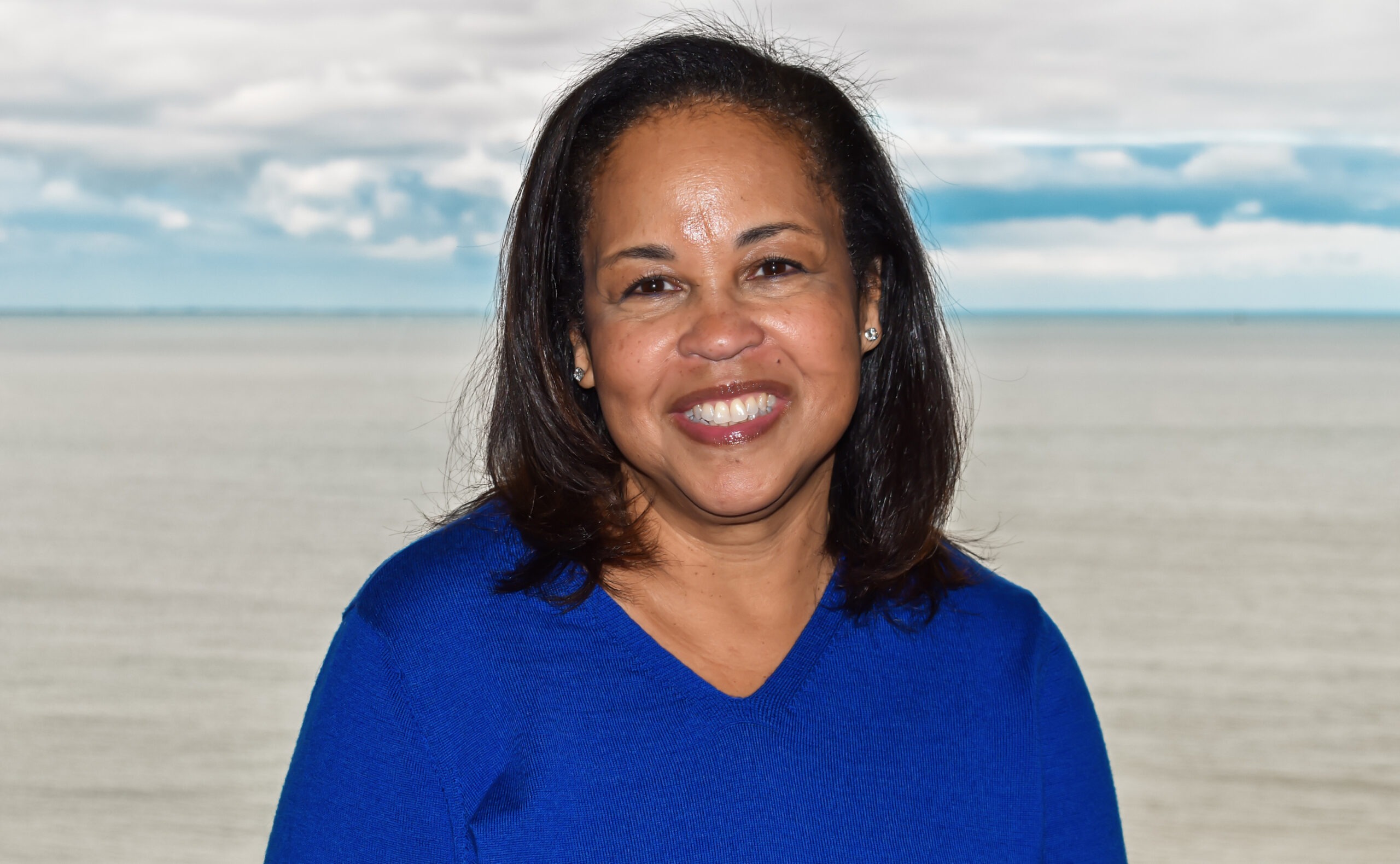 Lisa B. Smith, Esq. serves as a community volunteer in South Hampton Roads. She has served as a Board of Director for a number of nonprofits including, but not limited to Access College Foundation, the Chrysler Museum, Smart Beginnings South Hampton Roads, the Norfolk Forum, CHKD's Child Abuse Development Board and the YMCA. In 2014, Ms. Smith was appointed to the Old Dominion University Board of Visitors by Governor Terry McAuliffe where she serves as Vice Rector.
Prior to moving to this area, Ms. Smith spent nearly twenty years as an attorney in the telecommunications industry. She has worked as Senior Regulatory Counsel for MCI Corporation for 8 years where she focused her efforts on federal and state telecommunications public policy and as Senior Advisor to the Federal Communications Commission Commissioner. Ms. Smith lives in Norfolk with her husband, Maurice and their daughter.
Bob Taylor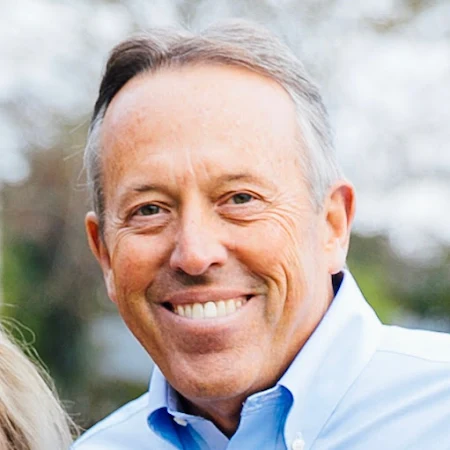 Bob Taylor served as president and CEO of Do it Best Corp. from January 1, 2002 through January 4, 2016. Bob joined Do it Best Corp. in January 2001 as Senior Vice President of Operations, overseeing
purchasing, retail logistics, marketing and international development. He succeeded former president and CEO Mike McClelland, who served in that capacity since 1992. Bob was only the fourth CEO since the company was founded in 1945.
Bob has taken a variety of leadership positions within his local community, serving while in
Virginia Beach as chair of the Virginia Beach Chamber of Commerce, Virginia Beach Vision, the
local United Way campaign, and the Better Business Bureau. Bob was named Volunteer of the
Year by the Hampton Roads Chamber of Commerce in 2000. Bob continued in civic and
charitable activities in Fort Wayne with leadership locally on Corporate Council, the Northeast
Indiana Regional Partnership, the Regional Chamber, the Foellinger Foundation, and United
Way. He also chaired the Fort Wayne Downtown Blueprint Plus and Baseball Plus committees.
Bob served for nine years on the national board for Big Brothers/Big Sisters, and was
recognized in 2015 with their Charles Berwind award for lifetime achievement. Bob also served
on the Indiana State Chamber Board and was appointed by Governor Daniels and reappointed
by Governor Pence to the board of the Indiana Economic Development Corporation. In addition,
Bob served on the board of directors for Tower Bank and LDI, Ltd., and as a director and past
chairman of the National Association of Wholesalers & Distributors.
Bob returned home to Virginia Beach in 2016 and now serves as chairman of Taylor's Do it
Centers/Pleasants Hardware. He continues to be engaged with a number of civic and charitable
activities in the community.
Dr. Theresa "Terry" Whibley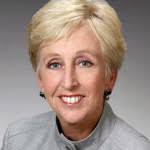 Theresa W. Whibley, M.D., has served on many boards, including the Board of Tidewater Community College and Eastern Virginia Medical School. Dr. Whibley has served as a member and Chair of the Norfolk School Board and was also elected and served on the Norfolk City Council.
She received her medical degree and completed her OB/Gyn residency at Eastern Virginia Medical School. Dr. Whibley practiced OB/GYN medicine in Hampton Roads from 1987 until retiring from practice in 2022.
Dr. Whibley resides in Norfolk with her husband, Rod. They have two children; Meredith, who lives in Richmond with her husband and their three children, and Josh, who lives in Charleston with his wife and child. In her free time, Dr. Whibley enjoys golf, cycling, traveling, and spending time with her family.
Dr. Armistead Williams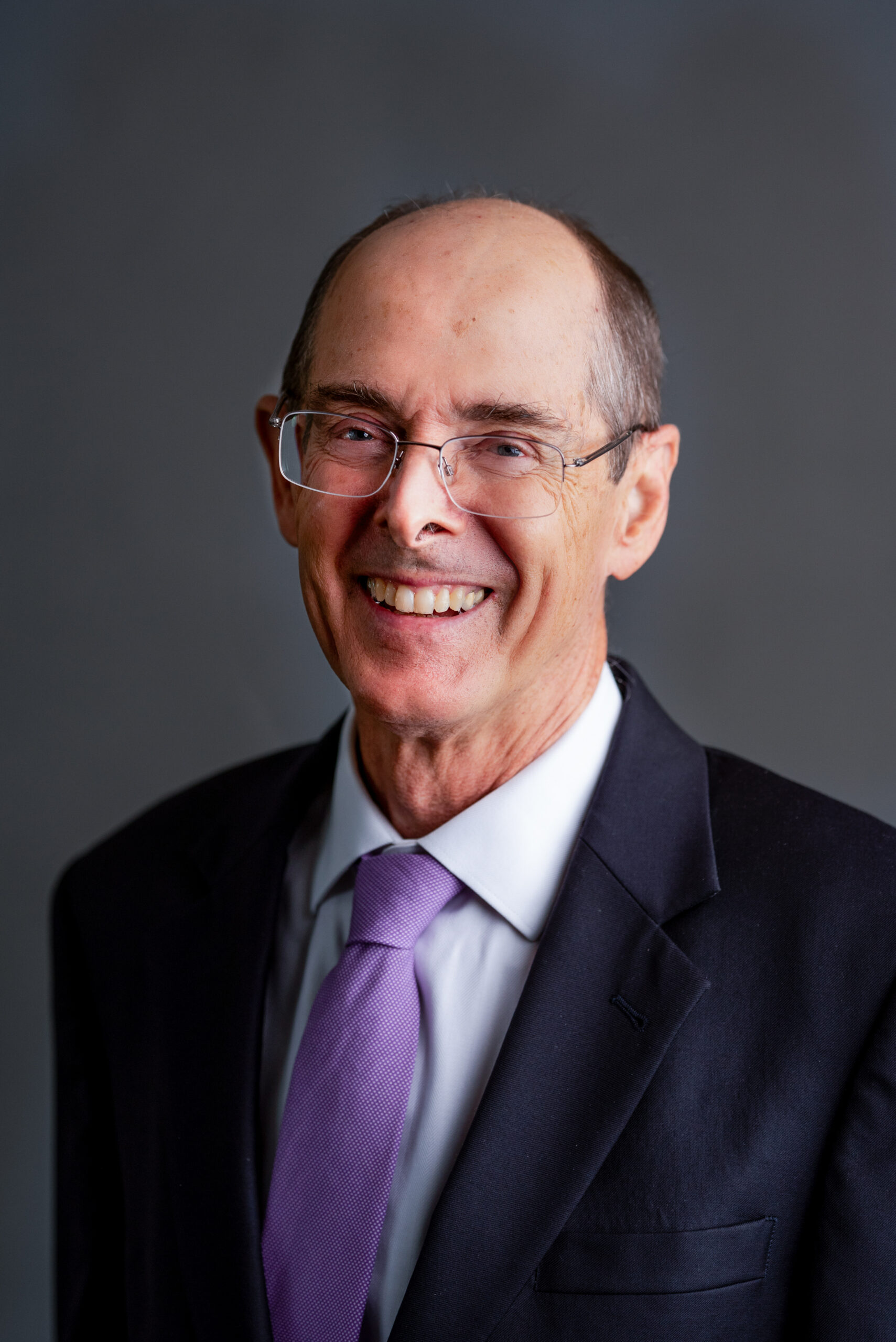 Dr. Armistead Williams graduated from Princeton University and the University of Virginia Medical School. He performed a 2 year internal medicine residency at Medical College of Virginia and his Neurology Residency at the University of Virginia. He is certified by the American Board of Psychiatry and Neurology and the American Board of Electrodiagnostic Medicine. His area of interest includes stroke, dementia and general neurology. He is a member of the Sentara Medical Affairs Committee and is Stroke Director at Bon Secours DePaul Hospital.
Dr. George S. Wong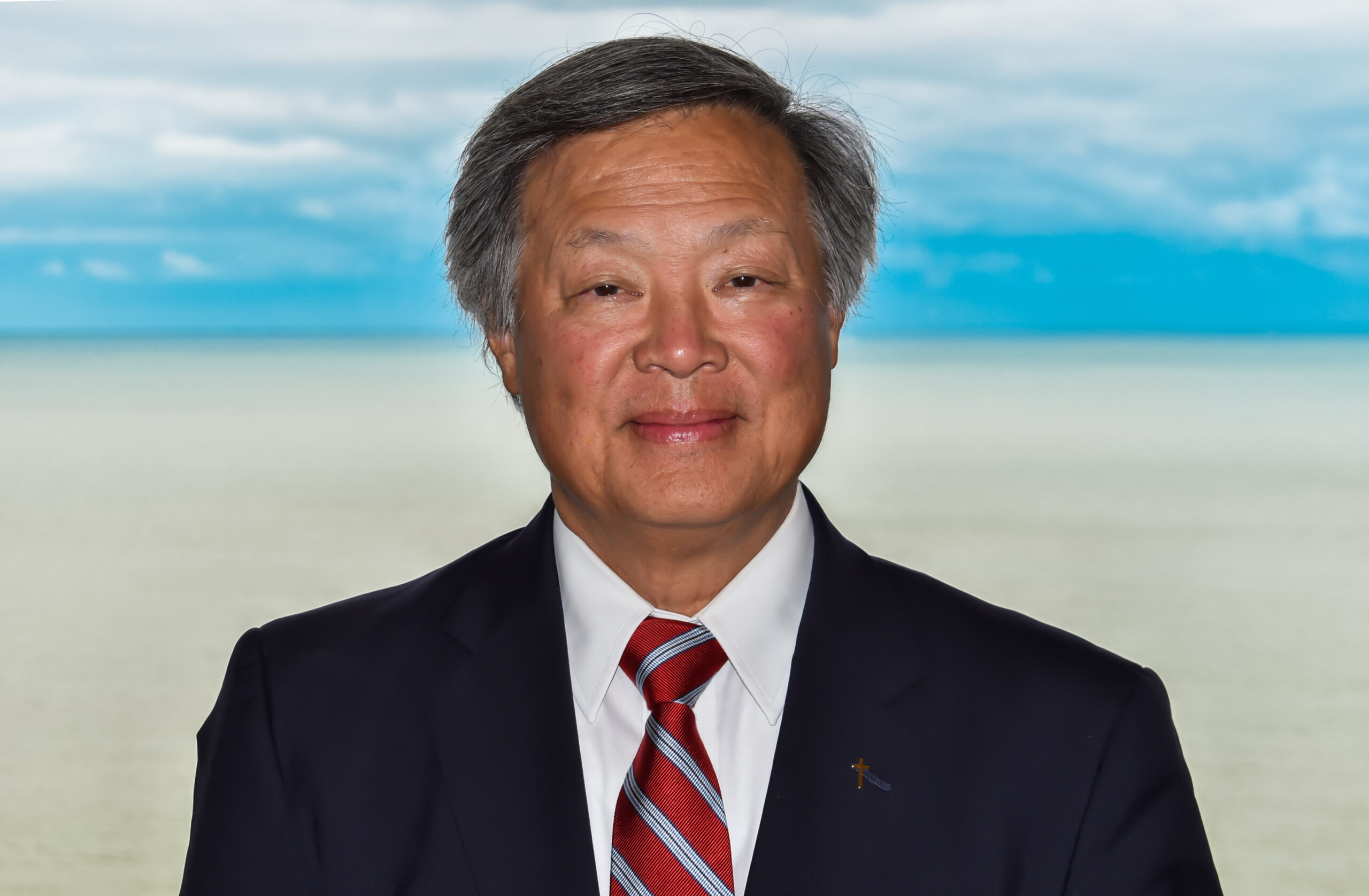 Dr. George Wong is a Clinical Instructor of Family Medicine and Assistant Professor of Clinical Family and Community Medicine at Eastern Virginia Medical School. Since 1981 he has also been with Sentara Bayside Family Practice as well as the Team Physician for Bayside High School. He was recently named the Medical Director at Virginia Wesleyan University Student Health Clinic. Dr Wong is very involved in the Hampton Roads community having served on many boards including 38 years on the Chinese Community Association of Hampton Roads Board of Directors. He is also a Church Elder at Bayside Presbyterian. He joined the Westminster-Canterbury Board of Trustees in January 2018.