Bringing Joy To The Life Of Retirement.
A foundation of confidence, care and conviction.
Since 1992 the Westminster-Canterbury Foundation has been entrusted with the fundraising efforts on behalf of our community and its associated programs. The original goal of making it accessible to people regardless of financial means is still one of its cornerstones, as well as ensuring the fulfillment of our mission, "Bringing Joy to Life."
As a non-profit service organization, we are often challenged to generate enough resources through mandatory fees alone to have the full impact that we envision. Our Foundation raises funds through a variety of means to help preserve the present and plan for the future.
Gifts to the Foundation allow us to continue to stay on the leading edge of the retirement life experience. That way, we can keep our services accessible through reasonable fees and other financial assistance. Thank you for investing in our dream to serve more older adults through the power of community.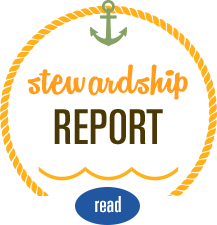 For more information on the Foundation, please call us at 800-753-2918, or click here to contact us.