---
Topics: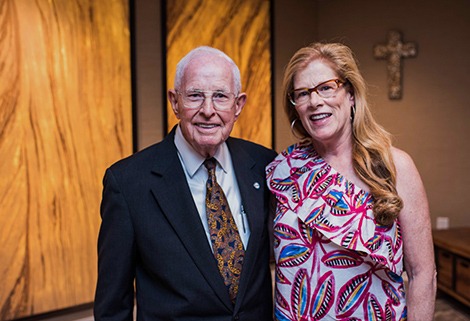 Surrounded by natural beauty and intentional, soothing settings you can invite a deeper sense of spiritual wellness. Connect with a meaningful appreciation of your life and your journey, through such paths as study, worship, volunteerism, music, exercise and personal reflection, encouraged and supported by others.
Westminster-Canterbury has 2 chapels to choose from the Independent Living Holy Trinity Chapel, offering weekly Sunday service and visiting Clergy and The Fletcher Prayer Room, which provides a dedicated, peaceful sanctuary for contemplation and prayer. It also offers space for weekly Bible study and services.
Experience how Westminster-Canterbury sustains spiritual wellness with our podcast. Listen to sermons and teachings from the Reverend Doug Gray, our Senior Chaplain, recorded at Holy Trinity Chapel at Westminster-Canterbury, right on your computer or smartphone. Listen Now.