---
Topics: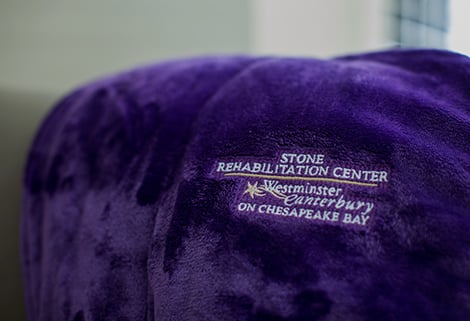 We are the only fully 5-star CMS-rated nursing care center within 100 miles of Virginia Beach:
Staffing Levels
Registered Nurse Staffing Levels
Health Inspections
Quality Measures
Overall Quality
You're guaranteed a private room.
Whenever you get hungry, eat! Rehab residents enjoy concierge-style dining on demand—there are no set meal times here. Our in-house chef oversees the preparation of every dish you select from our daily menu. Enjoy your meal in any of our six dining rooms within The Hoy Center/Stone Rehabilitation Center.
Admissions are accepted any time of day or night, any day of the week—24/7.
Therapy is available seven days a week.
Our exclusive Lighthouse Engagement Model™ approach to care, and its Six Beacons that guide us.
We offer a wealth of therapy specialists from head to toe.
Our use of electronic medical records (EMR) technology means your hospital discharge information, and any updates to your plan of care once you're here, are instantaneous, smooth, and accessible by every authorized person on your care team.
Our wealth of cutting-edge technology for medical and patient use:
Our specialized rehabilitation health care is made even better by our investment in the most innovative and advanced technology for rehabilitative services.
Personal Birdsong Tablet—to communicate with family, surf the internet, watch movies, listen to music, play games, or conduct banking and personal business.
Virtual Reality Goggles—which not only provide entertainment, but have been proven to significantly reduce pain levels.
HUR Equipment
Diathermy
UltraSound
E-Stim
Biodex Balance System SD with Biodex Fall Program
OmniVR
Wii

We're rated Top 10% in customer satisfaction, as measured by Pinnacle Quality Insight.